World's Most Expensive License Plate
By
Alan
•

Send This To A Friend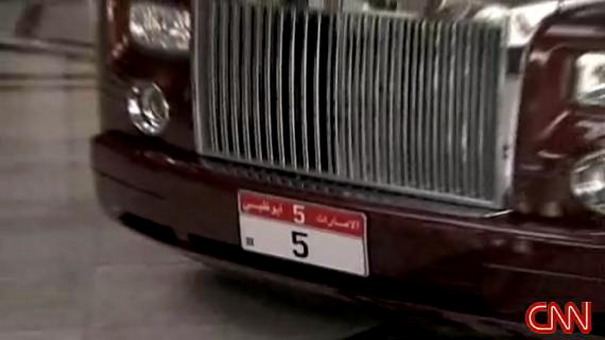 In the United Arab Emirates, the lower number you have on your license plate, the more important you are.
The number '5' license plate has been recently auctioned in Abu Dhabi, UAE, for an astounding $6.8 million. It has been purchased by a local stock broker and put on a Rolls Royce Phantom that's worth 10 times less than the plate.
Next month the number '1' plate will be auctioned – he says that he is willing to pay up to 20 million for it.
CNN story:
Amateur video of the car:
Advertising

Tags: phantom, rolls royce

Alan is a concept-cars.org founder editor.
Email this author | All posts by Alan